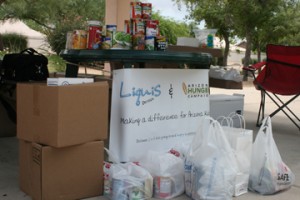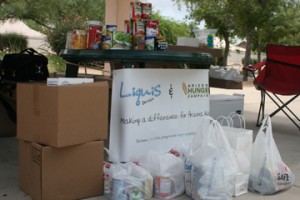 A big round of applause from us to everyone that came out to show their support on Saturday as we teamed up with the Arizona Hunger Campaign to help feed local kids without enough to eat. Your donations will make a huge impact. Based on a highly scientific method, it is my conclusion that we collected over 600 pounds of food this weekend! Plus, we still have a few pick-ups to make! Thank you SO much for your generosity.
Speaking of generosity… Here's Andy Bates on behalf of himself and BullShooters with our biggest donation of the day!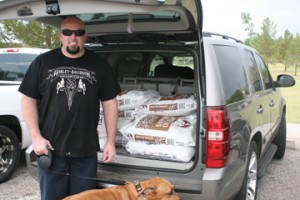 You can check out more photos from the event by clicking here.