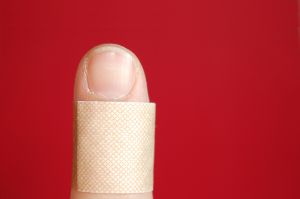 We've never done stingy business. Our clients know that we always do what's best for the project and sometimes that means doing something that requires us to have trust in them.
It was always sort of easy to have the trusting mentality because we had never been burned… until that fateful day.
Long story short – we wen't out on a limb and did extra work that would have been compensated for at the end of the project, but they bailed.
At that point we had two choices, we could get bitter, or take the high road. We took the high road. We had already put so much energy into trying to get payment we were loosing more money. Ridiculous.
You see, we are in the business of helping people… Helping people advance their business, cause or dream. Sometimes that means we get creative in helping our clients reach that goal and this incident could have been enough to squash that mentality.
But then that would mean one bad client would ruin it for all our amazing ones. Nope, no way.
You're probably thinking, did we learn ANYTHING? Oh yes we did, but we didn't let it define us.