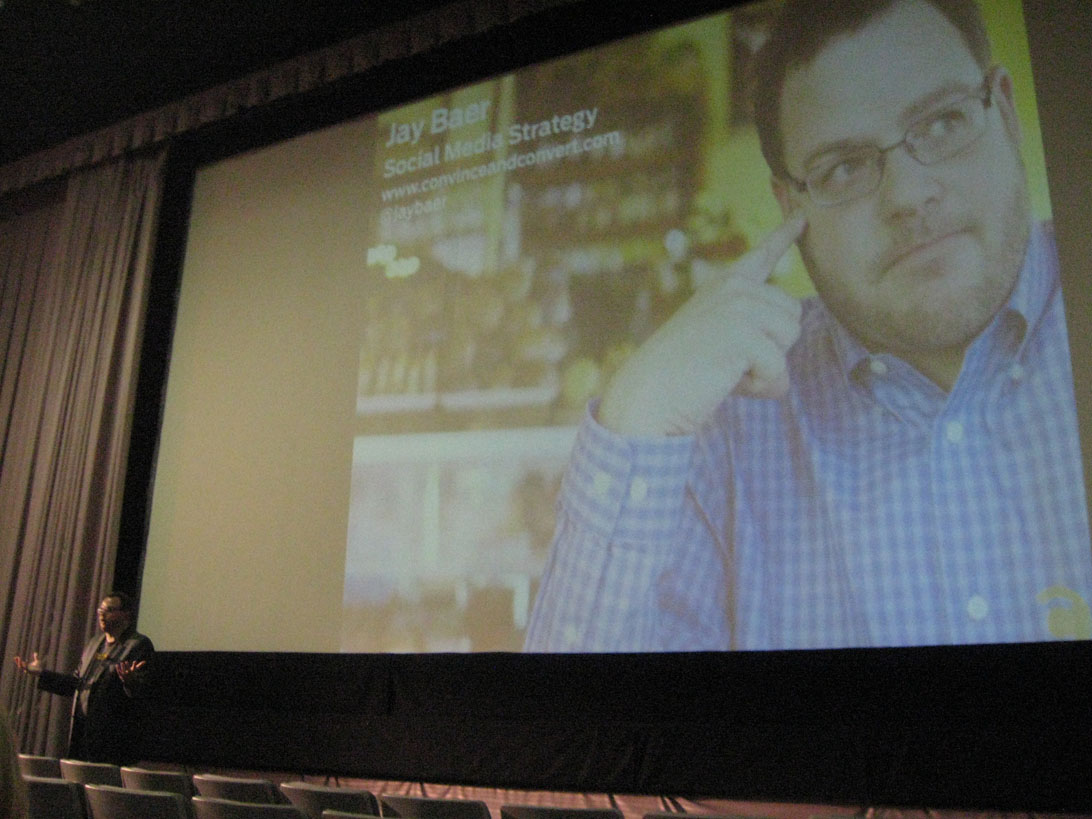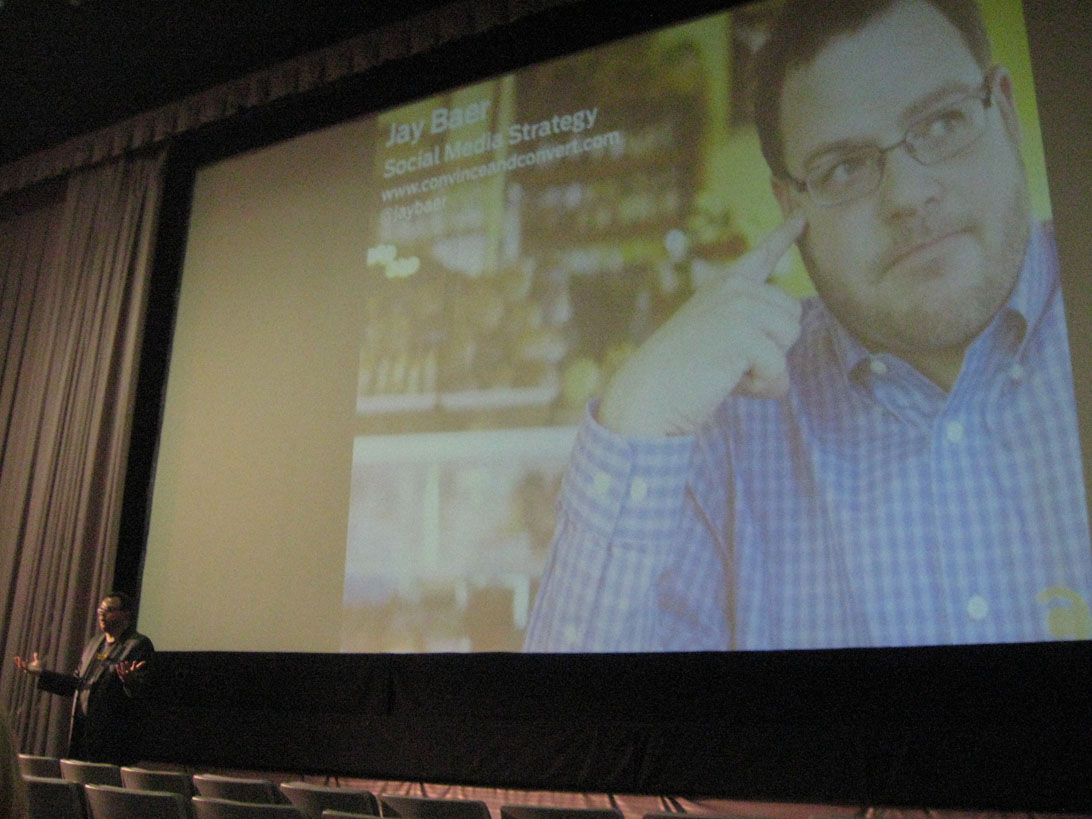 I truly walked away from the #SMAZ event a smarter person. I've been using and working with social media since before all the hype, but with the hype, comes LOTS more to keep up on.  Here are some of my key takeaways from Social Media AZ (#SMAZ). Also, if you attended the event or can add to my notes below, please do so!
Social Media Trends for 2010
Presented by: @cedwardbrice
Word of Mouth is where it's at.That's why Social Media is so huge. Take into consideration when using social media to abide the rules of Word of Mouth, making sure your message is concise and to the point, but edgy enough for people to want to spread the word. I happen to know a fantastic Word of Mouth expert, Ann Vidian, who can fill you in on all this.
It's not about technology; it's about relationships.Research what your customers want to know so you know how to relate and connect with them, but remember, relationships take time before you can extract value. And, there is no value until someone engages. You might THINK you have a fantastic Facebook fan page, but if no one is talking back, you should think twice about the content you're putting out there. Remember, it takes real people and a valid effort to make social media marketing pay off.
Take note of these four social media drivers:Awareness, Engagement, Listening, and Innovation. How can you better take advantage of thiese key drivers?
Don't forget the niche social media communities.Maybe instead of competing with the millions of others on Twitter and Facebook, you should think more about where you customers are. Do you sell wine? Join a Wino community.
Mobile phones are rivaliving computers. Not only in Web usage, but have you heard of augmented reality? It's freaky, real freaky. Ponder it, don't let it catch you off guard and think of ways you can get in on it.
Social gaming is going mainstream. Now, marketers can use social gaming to foster relationships. One cool example of this is Foursquare. It's a virtual reality, but better. Your real business can even sponsor giveaways to members.
Times are changing! These days, 80 percent of customers find YOU. The Web and social meda have really made a difference from the days when we needed salespeople. Now, we need browsers and our online communities. Also, with all the options out there, try giving potential customers what they want up front to stand apart. What do they want, you ask? Pricing and comparisons. Yikes! I know, but I'm told it works.
Social Media for Small Business
Pannel discussion by: @jaybaer  @joemanna  @socialmediaDIY
Discover your goals. Sounds simple, right? So do it!
Add social media to the things you're already doing. For example, if you have an e-newsletter, utilize share this buttons and connect your articles to your blog.
Social media isn't 9-5. Your followers are never on at the same time, neither should you if you're serious about reaching them.
Utilize your low hanging fruit! If you do have an e-mail database of your customers, check out Flowtown to find out what social media sites are linked to your customers' E-mail addresses. This information can be super helpful in discovering where you can best reach your customers.
Be present. If you're not out there every week finding people who could be potential customers or benefit from you, you're not realizing your potential. For Twitter, utilize the search tools and Mr. Tweet.
Post something new on Facebook at least three times a day. Don't let your posts get lost in the feed. I'd recommend, however, that each time you post, make sure that your verbiage is different, relevant, genuine, conversational and bring something to the table.
Get stats on your Twitter pushes. Get real data with ObjectiveMarketer. It's not free, but it could be worth the investment.
Optimized content is KING.If you blog, optimize your content within your blog, blog titles and page titles. If you use WordPress, I recommend the All in One SEO Pack to help.
Put a Fanbox and/or other social media buttons on your Web site.  This will make it 10X easier for others to connect with you.
Use Facebook ads to gain fans or promote yourself. They are SUPER targeted and cheap.
Promote your blog posts more than once.Makes sense since we know not everyone will see the first post, but be careful… you don't want to look spammy. If it every feels a little slimy, it is. Change up the pitch and title every time you post. Also, try using a different bit.ly link to your blog each time to find out when you got the most clicks and use that info to help you in the future. Also, it's rumored that Friday afternoons have the most clickthroughs.
Blogging Tips for the Serious Blogger
Presented by: @jaybaer
Your blog is a process. Just try to get a little better every day.
Better understand your blog so you can better formulate your strategy. Ask yourself, "Who is my audience, really?" "What is your my about?" "What similar blogs exist?" "What does success look like to me?" Also, find out which posts you write get the most traffic and comments as it could help you develop a more strategic direction for your blog.
Be consistent. Blog at least once a week. Blogging in advance will help you stay on track. Also, consecutive posts build traction so if you can, a schedule like Monday, Tuesday, Thursday, Friday might help keep traffic flowing.
Think about your blog like it's a magazine. Have some variety, but consider your readers and stay on topic.
Mix it up. Feature and short lengths, timely and timeless, text and video, positive and negative, personal with professional. Just don't over think it.
Don't steal photos on Google. Here's a better option: http://www.flickr.com/creativecommons/by-2.0
Be helpful, create tools and give your ideas handles. Easier said than done, but at least give it a fair, imaginative thought.
Develop an anchor. A series can not only help you with writer's block, but can be "that one thing" that people come back to your blog for.
Use your personality. Take what you know and turn it into a story in your own words. Talk about your experienced too, real life is interesting.
Develop a community within your blog.Welcome new posters with a friendly E-mail and discuss their comment, facilitate conversation by starting and ending with a question, Answer questions in blog comments, Connect your subscribers with each other when possible to become a resource, and finally, thank your subscribers and commenters for their input.
Leave your blog posts unfinished. Basically, after you write your blog, delete the last paragraph. Your audience will want to finish it. Thus, the comments.
Get out more! From your own blog that is. Go venture off to visit some other relevant blogs and get in the discussion. That's just one more way people can find YOUR blog. Just don't get spammy. Leave honest to goodness contributions. If you leave a good enough comment, people will want to find out more about you and click through to your blog. Also, comment early on new blog posts so more people can see your comment. A good habit would be to check your RSS feeds each morning before work.
Think about syndicating your blog or becoming a guest blogger on aggregate blogs. If there isn't one out there in your industry, become it!
Turn your blog into a business model. Jay's is: TWITTER —>BLOG —>SPEAKING ENGAGMENTS—>$—> NEW CLIENTS. What's yours?
Using numbers in blog titles gets more readers… for some reason.
And that's the bulk of it! Did you learn anything new? What else should have been included to cover these topics even better?