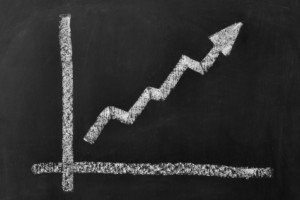 Measuring the impact of how social media affects your business profits or brand reputation could very well be the most sought after report of any business in a time when viral buzz = sales.
Not long ago public relations efforts were solely gauged by press clippings from good old fashioned mags and rags and then calculations involving the publication's circulation stats gave you  numbers of impressions. Now, with a large part of publicity efforts being focused on social media, how the heck can you gauge results at all? Well, like any clipping report, it's not going to be 100 percent accurate, but I think someone is going to think of something to get it pretty darn close… According to David Berkowitz (sorry folks, the link broke since I wrote this), we're already there.
Indeed, his list is a great starting point, but a number of tools and methods must be in place for any of the measurement points to be effective. For example, how do you measure buzz?
Here at Liquis, I simply gauge effectiveness by evaluating the analytics reports and monitoring Web reports like Google Analytics, Social Mention, TweetBeep and BackTweets for phrases or links that pertain to a particular push. I do realize there's many more considerations that need to be made to develop a well rounded report, but who has that kind of time? How can you focus on actually participating with social media if you're too busy analyzing it?
If anyone has any secrets, do share! Until then, I'm waiting until there's an ap for that… a true tested, PR approved app.