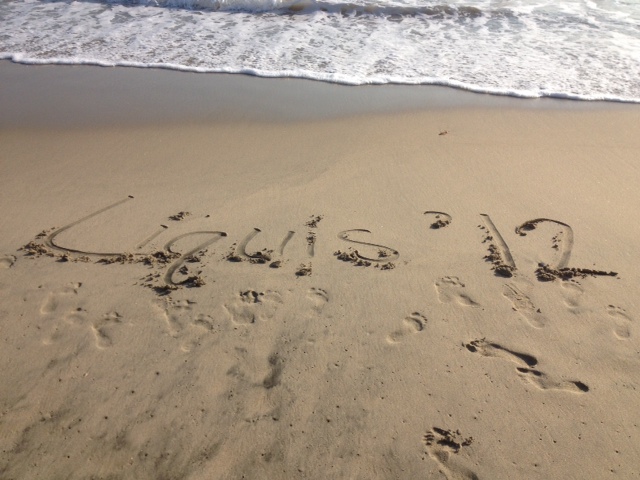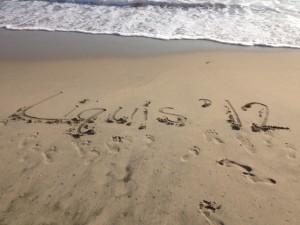 Summer is slowly slipping away and I'm getting a little emotional about it. On the up side, we still have another California trip in the books to visit our client, the International Surfing Association, so I won't sob too much for now.
The thing is, summer brought us incredible opportunities.
Foremost, we had the opportunity to work with incredible clients, past and new. Summer is usually a slippery slope for business, but our clients seem to get extra creative and we all seize the day.
This extra boost also allowed us to bring on a new shiny face and an intern who we can't wait to introduce. You know, even though I lived it, I can't hardly believe we used to do what we do from Brad's den. We're so grateful for our clients.
Speaking of clients, We also braved the heat and delivered hundreds of cupcakes to local clients for our fourth anniversary, all in ONE crazy day. I kept asking Brad and Jackie, "Who approved this insane idea?!" I don't think we've ever laughed and cussed so much.
There is also our annual pro bono website program, A Cause to Design, that has attracted some enthusiastic local causes. It always warms our hearts to do a custom build for a local cause because we know what it means to their fundraising and marketing efforts. This year, we're even going to do something special for the entrants who are not chosen – they just don't know it yet. Exciting!
Then there's the first meeting we've ever bombed. To this day you can always get a laugh out of someone when you bring it up… it felt like I was in a Seinfeld episode with no DVR… it just kept playing out like a hilarious disaster! You might not think that would be something we'd include in this post, but it's good for the heart to not take yourself so seriously all the time.
As you can tell, I'm a little sentimental about summer coming to an end. I feel like we rode an awesome wave and it dropped us off on shore to go forward and make something more of ourselves. Here's to another year and getting better at what we love to do – help.