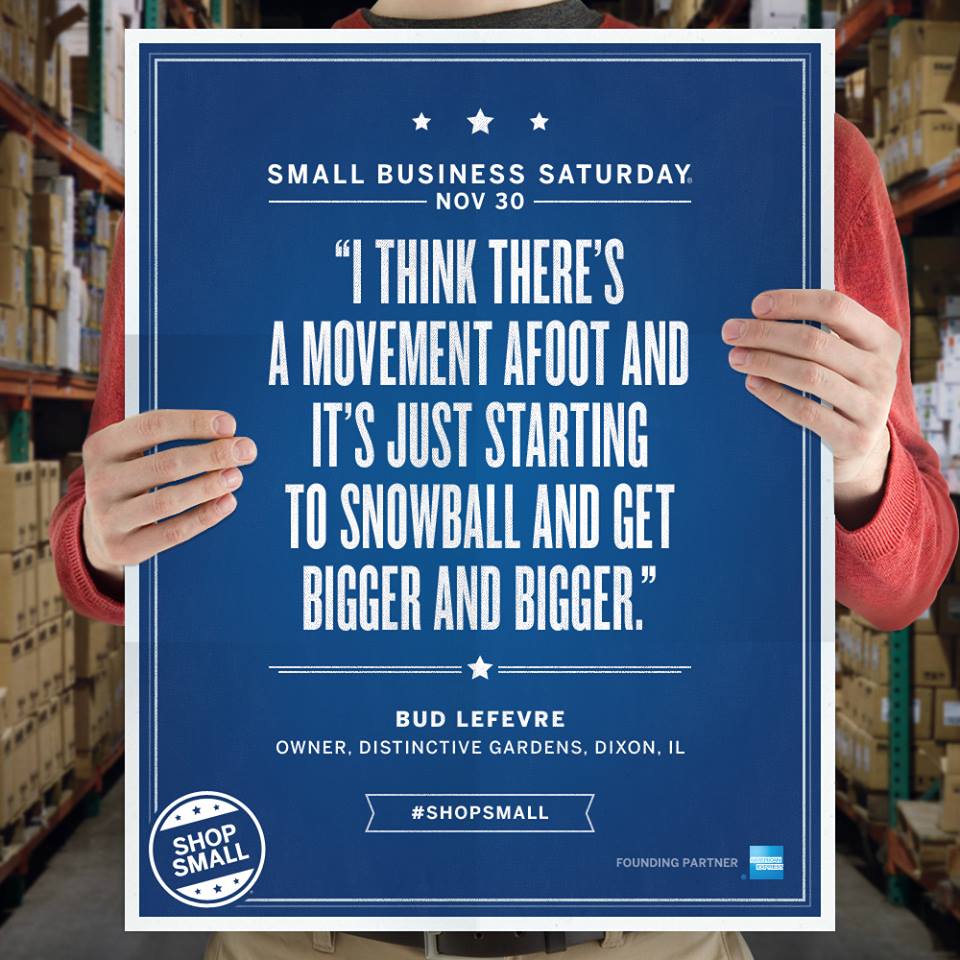 I believe small businesses can have the biggest influence on the community at large. I mean, we don't have to jump through a million hoops to do something new and our resources are even grander when we partner up with each other.
Did you know Saturday, November 30 is Small Business Saturday? What can you do or who can you partner up with to raise awareness and increase sales for your product or service? Maybe there's a nearby business that compliments yours, like a yogurt shop if you're a restaurant or a masseuse if you're a personal trainer. This is a great opportunity to cross promote your services and expand your audience all in the name of small businesses success. We've got to have each other backs, you know?!
If you don't have time to pull that grand idea off in time for Small Business Saturday, consider making it a seasonal or annual promotion or event of your own.
Something we do every year at Liquis Design is Charity 'n' Chow. The logistics are up to us, but this event is really put on by our small business friends, banding together for a local cause and building community within our networks.
Charity 'n' Chow is our annual holiday breakfast where attendees are encouraged to bring an in-kind donation in exchange for a free pancake breakfast and loads of feel-good fun for the entire family. About six or seven local small businesses join us to put this event on and collect donations. It's such a fun time and we all look foreword to it year after year.
So what's your "thing?" What are you as a business owner or your team passionate about? The great thing about being a small business is knowing that you can do whatever you put your mind to… that's how you got here in the first place!
Now go, get your promo on.
Side note: Get your free Shop Small mat and reusable shopping bags for free so you're all spiffed up for the big day!