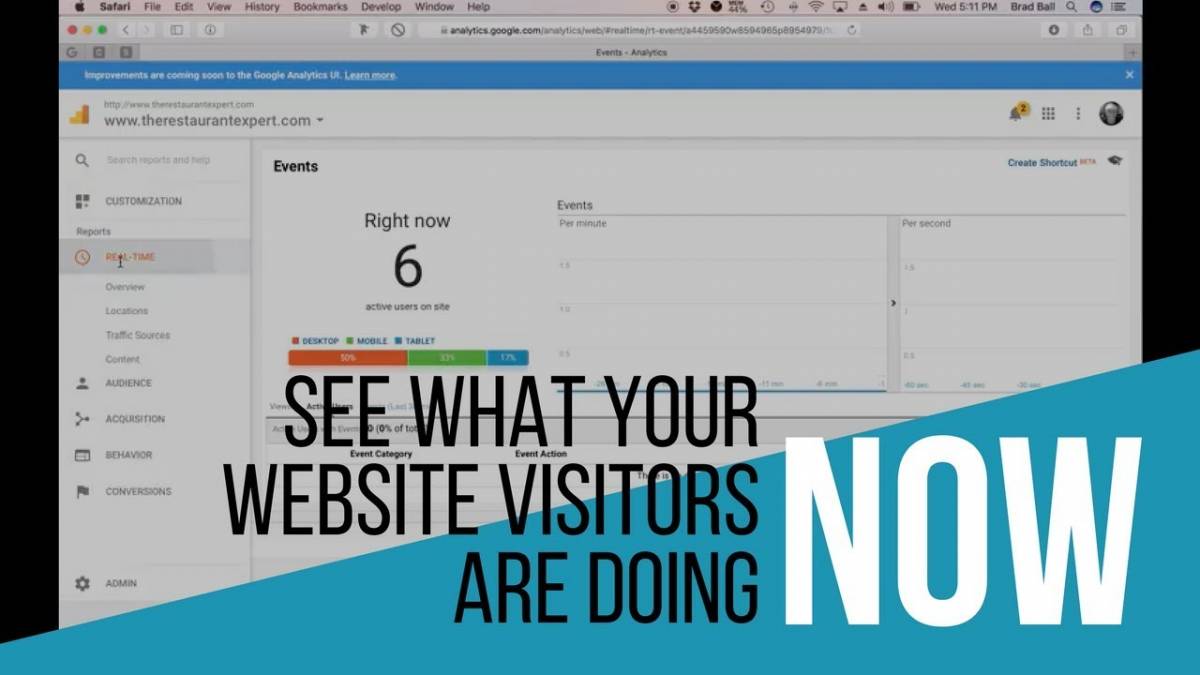 Have you ever wanted to know what visitors are doing on your website in real time?
Here is a quick video that walks through the Google Analytics Real Time Report.
[Tweet "See what visitors are doing on your site in real time with Google Analytics. https://youtu.be/dhJQj7FEUWU #GoogleAnalytics"]
If you found this video helpful, you can spread the knowledge by clicking the share button below.
Have anything to add? Tell us in the comments!
BONUS: Get our full guide on "10 ways to fix your website and grow your business today," complete with extra action items and bonus pro tips.