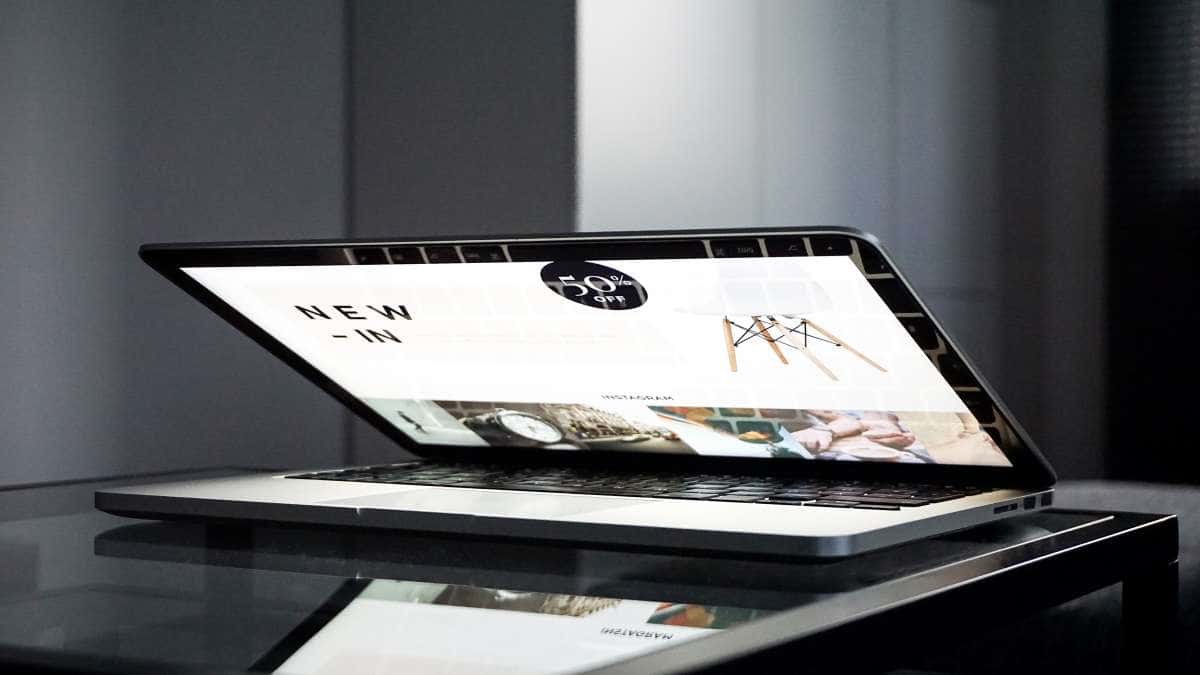 So maybe your website doesn't need a full on face lift… more like a little botox pick-me-up? So maybe that was a really bad metaphor, but I think you're picking up what I'm putting down.
Many times, a website can rejuvenate with some intentional fixes. Here are a few ways you can upgrade your WordPress website, DIY style: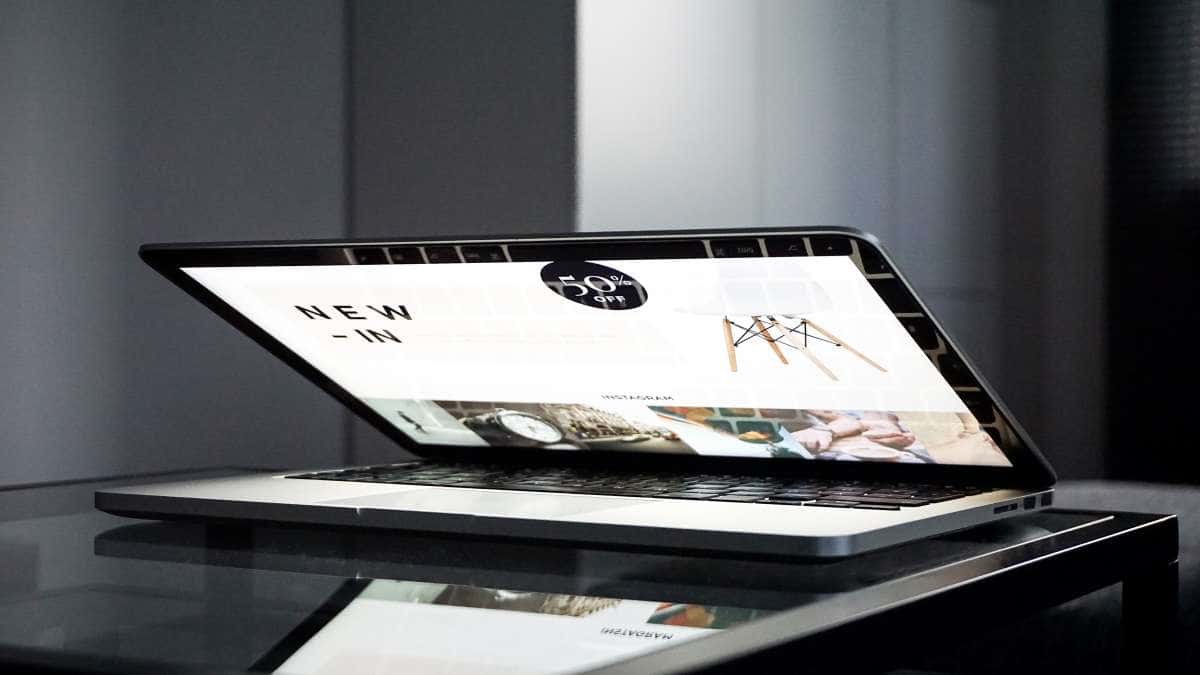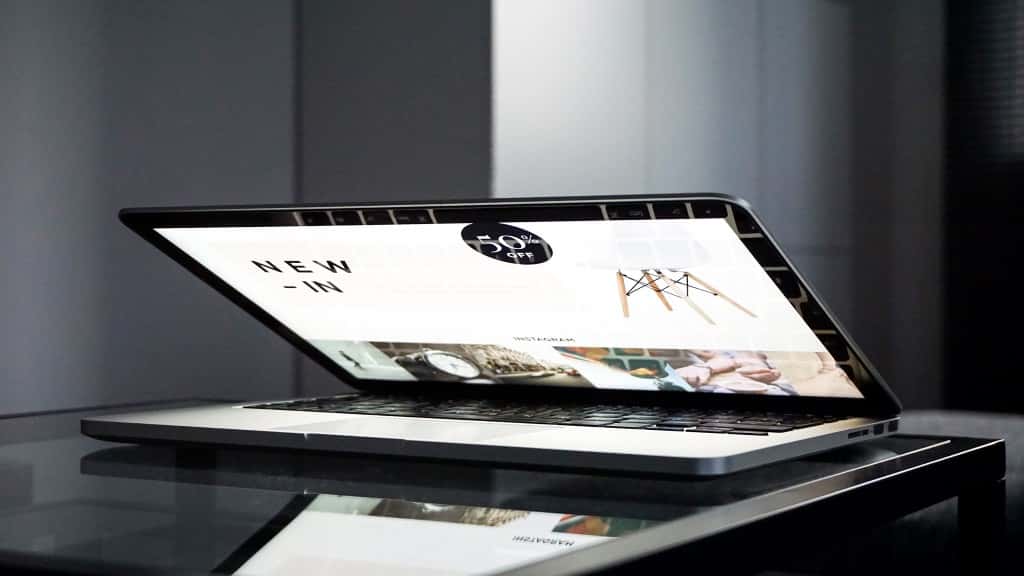 Value the form.

This is where you collect and store leads. Try not to have a million forms and thus a million different lists. Consolidate and use the same form for your contact page as you do any other place you're trying to get visitors to get in touch. Pro tip: Use your form to gate free downloads or access to areas of your website like MLS searches or sneak peeks to grow your list. 

Analyze and take action.

Got Google Analytics?  You should. It's free and can tell you so many things that will help you improve your sales funnel like how people found your website, whether they were on a desktop or mobile device, what your most popular content is, how long people look at your website, etc.  All this information can be translated and tested to better reach your audience. There's also a sweet Chrome Google Analytics extension that can tell you what areas of your webpages people check out the most… pretty specific!

Pro tip: Use this info to re-order content, pages and how you call your visitors to action to see what works best.


Upgrade your pics.

If you have photos that scream stock photography or taken back when you could develop film (can you still do that?), then it's time to upgrade. It's incredible how much photography can enhance the aesthetics of a website. If your website is basic and works well for you, a simple image upgrade might be just what you need. You could spring for a professional photographer to capture your unique environment or check out websites like Unsplash or Flickr's creative commons for royalty free professional photography options. It's the fastest way to take your website from old school to so cool.

Pro tip: get some cool photography accessories for your iPhone and use an app like Snapseed (supported by various mobile softwares) to easily edit your photos. Maybe even do a little research on lighting to make sure your pics turn out awesome. 

Blog your way to the top.

Of Google, that is.  Blogging essentially creates more ways for people to find you. If you blog about something people are searching for… bingo! Make it a habit to blog once a week or so. Then check your analytics to see how that's helping you!

Install an SEO plugin.

This will help you easily take control of your website's high level Search Engine Optimization and easily make adjustments. A popular plugin that is tried and true is Yoast SEO.

Pro Tip: Use the AdWords Keywords tool to find out the best keyword phrases to get in front of your audience. You don't have to run an ad to access the tool.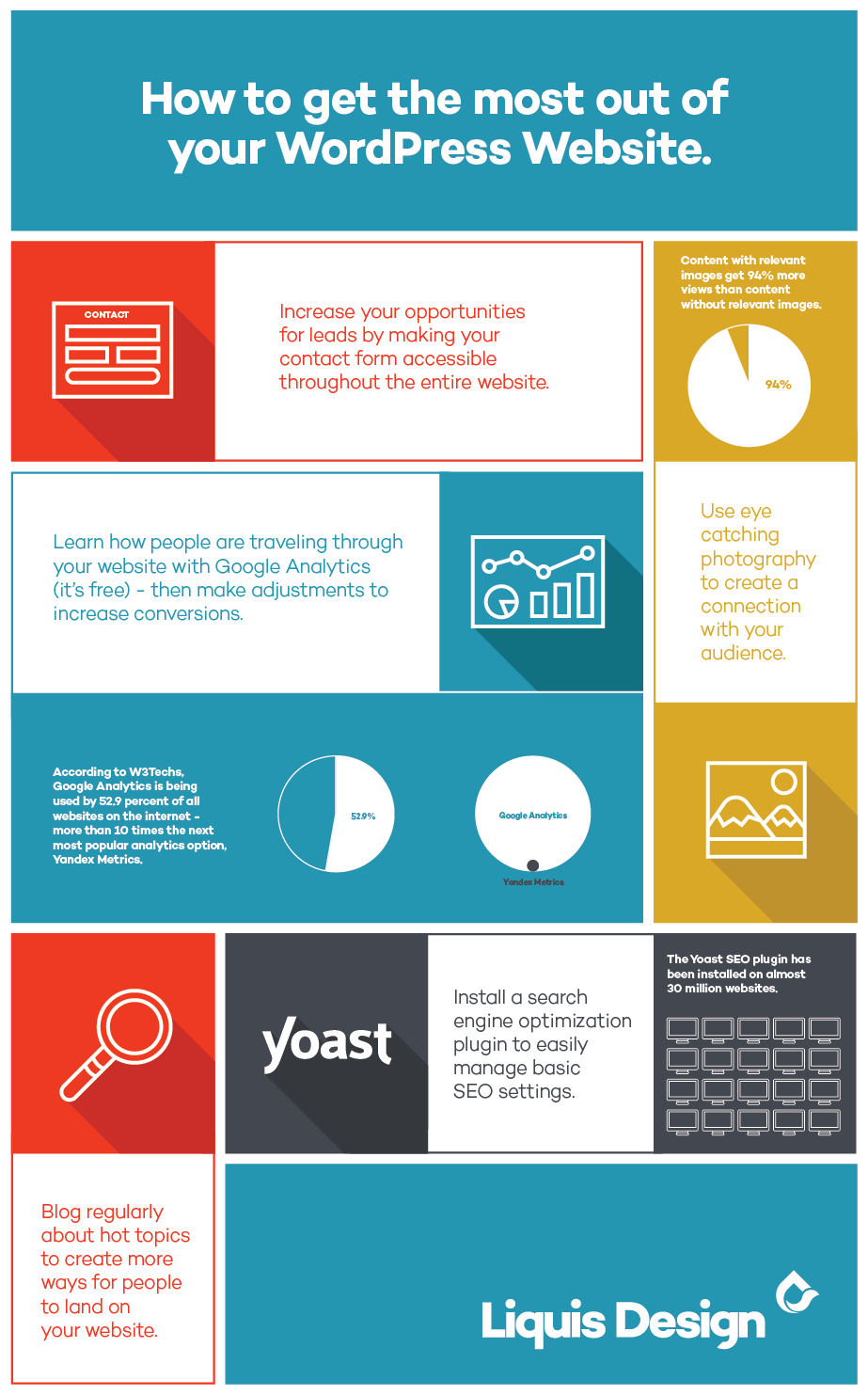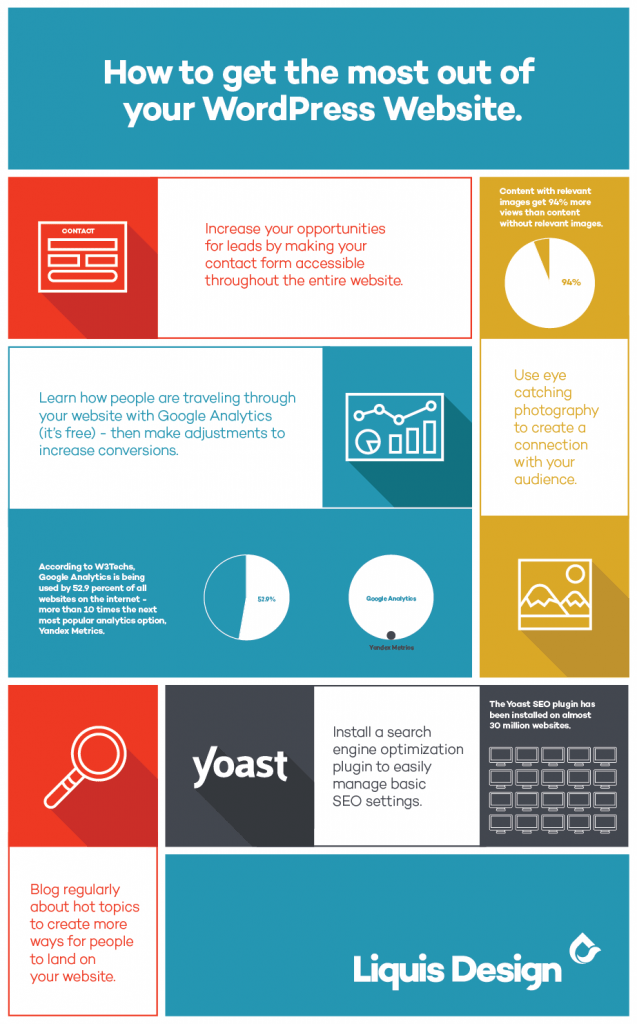 Have anything to add to this post? Tell us in the comments.