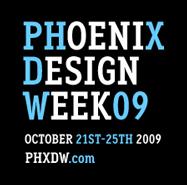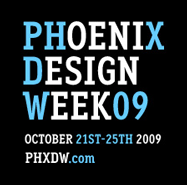 All of us here at Liquis are getting anxious for the inaugural Phoenix Design Week to commense tomorrow. We have a busy schedule ahead attending exhibits and conferences and luckily a few new client meetings in between. I'm thinking all of this creativity will have a positive impact on upcoming work and I know we're all excited for the challenge.
In light of Phoenix Design Week, we've not only put together this fun video as part of the event's 12 Seconds promo, but we also gave our own Web site a revamp so we can put our best face forward and represent!
Stay tuned, we look forward to sharing some take aways from the event in upcoming posts.