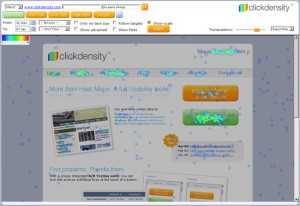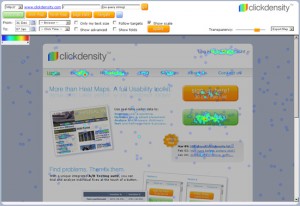 You have a website, but do you take an active interest in it? Do you do your homework to find out how you should imporve it or what you should do to keep peepers on the pages?
Luckily there's a cool tool that can help.
Heat maps can tell you where people are putting their mouse when they're on your website… a great indicator of where their eyes are. This could help you figure out if they're looking at what you want them to, or if their eyes are drawn elsewhere… a nice compliment to your Google Analytics.
This particular service we came across also offers other neat measurement data, but what caught our eye was the 30 day free trial… it just might be enough info to find out if your site is doing what you want it to or if it's time for an update.
We're looking forward to our own results!