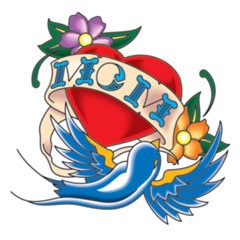 Some businesses will struggle with their image. They think about their clientele, how they will be perceived and their overall look. This is all very important, unless your brand becomes as uncertain as you are about those things. Such uncertainties can lead to inconsistencies and misconceptions that could leave others wondering whether or not they can take you seriously.
Not the image you were going for? I didn't think so. Like many moms, I've always told my kids to "just be yourself." It's such important advice, even as a business owner. Let your style shine through when building your brand. Let your customers get a glimpse of the real you. A personal touch can really put you on a pedestal above other hum-drum brands that all say the same thing.
My advice… Don't get caught up with what you want to be more than who you already are. Reflect back to good ol' Mom and her advice…you know she is always right!