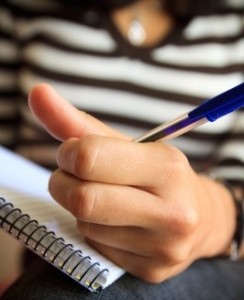 You might not know where to start in this foreign world of Web and graphic design, but be assured you're not alone! A good place to start is to first think about what you hope to get out of the project. What are your end goals for the project?
Then, make sure to ask potential designers these questions once they too are aware of your project goals to see who fits the bill:
What is your workflow/process for a project like mine?
What would my level of involvement in this project look like?
Can you explain the terminology you're using to me so I can understand better what's involved and what I'm getting?
How does your staff work with each other, what is their experience and what is your company culture like?
Can you provide an estimate that is detailed enough for me to understand what I am getting for my investment?