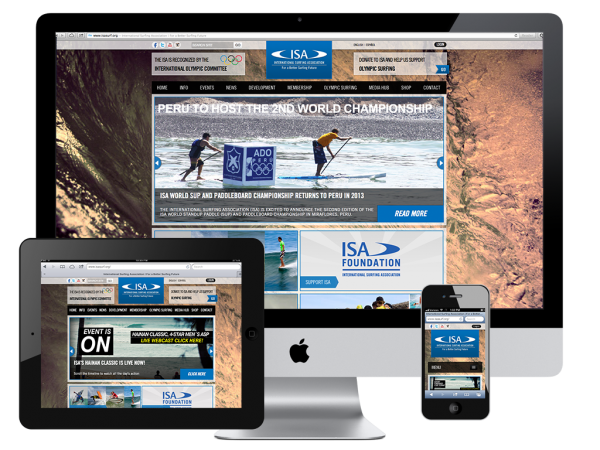 Well that's a loaded question. You probably don't want a loaded answer though.
While I can't tell you why other design agencies charge what they do, I can tell you why we do.
First of all, we have two levels of pricing found on our website. One is for complete custom builds and the other is for customizing pre-developed themes.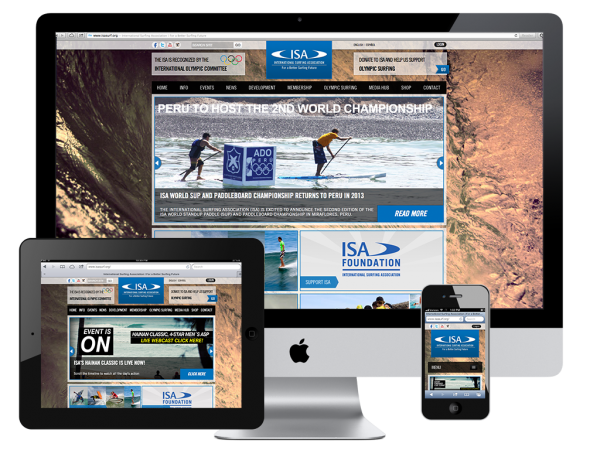 A complete custom build (like the one shown to the right we built for the International Surfing Association) is made for the client from scratch. This means from concept to go-live, every piece of the project is designed for a specific purpose. Once every functionality item is custom created and tip-top, the site is ready for the client to take over, but not before we train all the appropriate administrators on how to make updates in the admin portal of their content management system.
How much does a website like this cost, you ask? Thousands. How many thousands, you ask? That depends largely on functionality, or what the site needs to DO to achieve business and marketing objectives.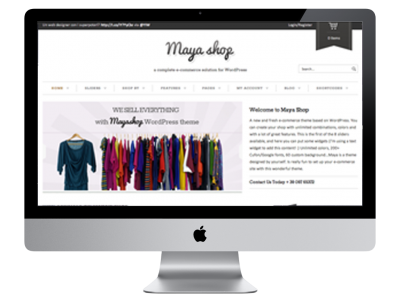 Obviously, that is quite a large investment for many small businesses starting out, including many nonprofits. This brings me to our second level of service (pricing found on webpage) .
To save a bunch of development time – and cost to the client – we've compiled the best tried and true WordPress themes available (like Maya Shop shown on the left) for various industries.
Like with our custom clients, we spend time up front discovering what our small business clients need most to help us determine the best WordPress theme with the most needed functionality already built in, to save them even more. Then, all that's left for us to do is make it personal with exceptional branded design and new or converted content. Oh, and these websites are still content management systems with Search Engine Optimization and analytics features just like the custom clients get. Can I get a Woot Woot!
As you can hopefully gather from this non-loaded-as-possible explanation of website costs, building websites is majorly intensive and requires mucho specialized brain power.
We always tell people that we are not the most expensive and we are not the least expensive. Our small team has brilliant minds that know how to design on purpose and make websites work for our clients, but as you can tell from our too-cool-for-mahogany work environment, we truly aim to provide monetary value to our clients.
So the next time you're sticker shocked by the cost of a website, keep in mind the many hours, sets of eyes and creative/technical problem solving that it takes to make your website be everything you asked for.