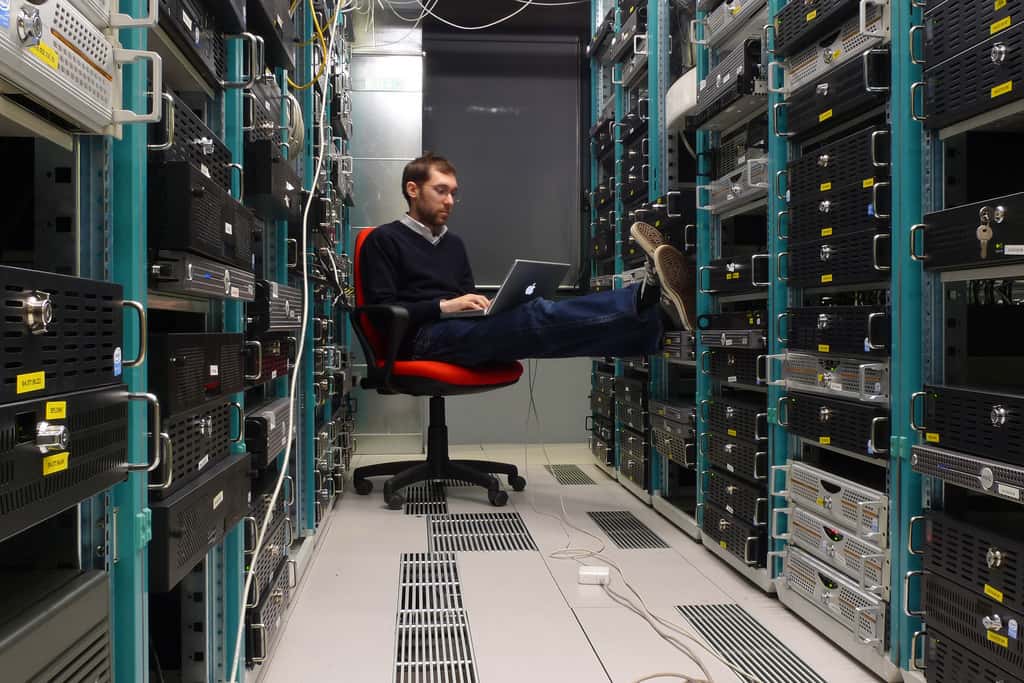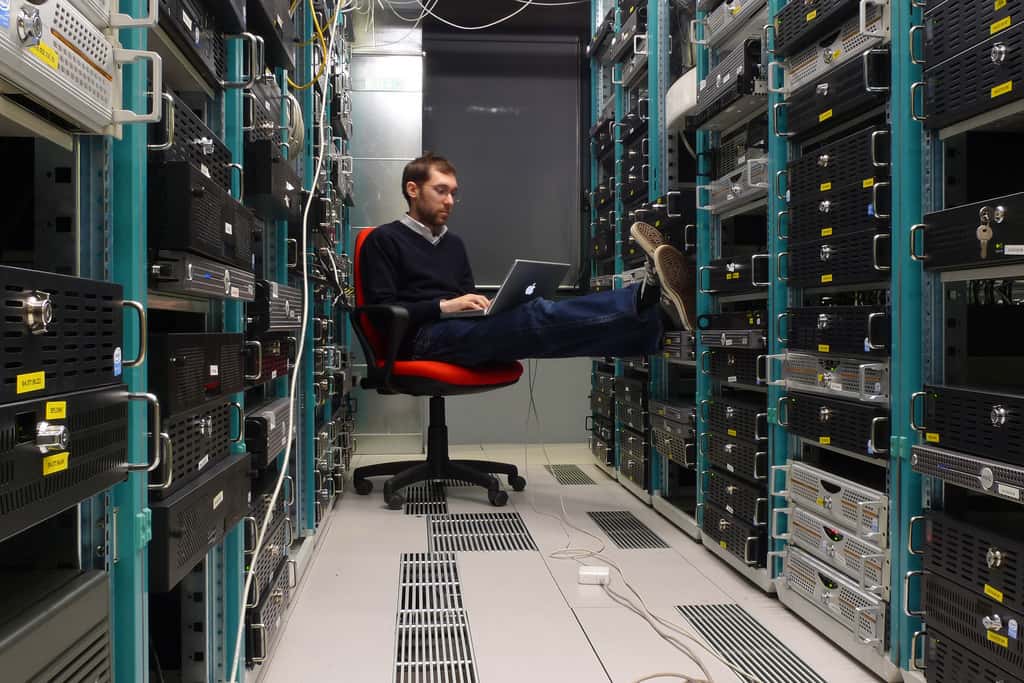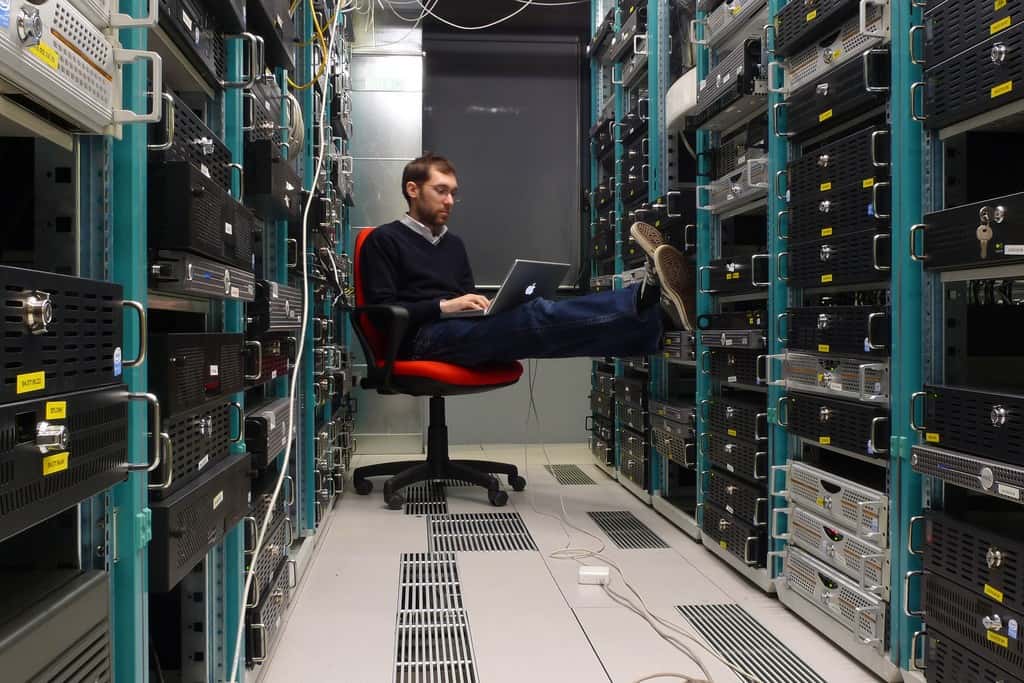 Don't feel alone… nobody understands hosting! It's like the cloud. Everybody knows they need it, but doesn't understand it, and just keeps their fingers crossed that it's working.  Time to take control. Here's a quick guide to clear up all your burning questions about hosting.
Web hosing is a service that provides Web users with online systems for storing information, images, video, or any content accessible via the web. Web hosts are companies that provide space on a server they own for use by their clients.
A web server is a computer system that processes requests via HTTP, the basic network protocol used to distribute information on the World Wide Web. The term can refer to the entire system, or specifically to the software that accepts and supervises the HTTP requests.
Web servers typically come in 2 different varieties: Linux or Windows. The major difference between the 2 is the operating system (OS) that they run, much like the operating system of your computer. The type of server predicts what type of programming language that can be ran on them. Linux is the most popular type of server and runs the programming languages: PHP, MYSQL just to name a few. Windows server run the programming languages: ASP, VB, C#, C+, SQL, just to name a few.
What are the basic features of a web hosting plan?
Bandwidth: The rate of data transfer, bit rate or throughput, measured in bits per second (bit/s).
Disk Space: The allocated amount of storage provided on the server.
Uptime: A measure of the time a computer, has been working and available, used as a measure of reliability or stability, representing the time a computer can be left unattended without crashing, or needing to be rebooted for administrative or maintenance purposes.
Customer Service: Support options like chat, phone, email, are extremely useful in the event of any technical or the problems related to your website.
What are the types of Web Server Hosting?
Shared server hosting: Many websites reside on one web server connected to the Internet. This is generally the most economical option for hosting, as the overall cost of server maintenance is amortized over many customers.
Cloud server hosting or Virtual Private Server (VPS): A VPS runs its own copy of an operating system, and customers have superuser-level access to that operating system instance, so they can install almost any software that runs on that OS. For many purposes they are functionally equivalent to a dedicated physical server, and being software-defined, are able to be much more easily created and configured. They are priced much lower than an equivalent physical server, but as they share the underlying physical hardware with other VPSs, performance may be lower, and may depend on the workload of other instances on the same hardware node.
Dedicated server hosting:a type of Internet hosting in which the client leases an entire server not shared with anyone else. This is more flexible than shared hosting, as organizations have full control over the server(s), including choice of operating system, hardware, etc.
Makes sense, but how do I go about setting it up?
An easy and cost-effective way to get started with your hosting is selecting a popular shared hosting company, such as GoDaddy, 1and1, and our favorite Liquid Web. While these companies provide decent hosting, they can have their limitations. They are fairly easy to setup… Just click on one of the links provided, select a plan, enter your domain name (or Web address), check out, and you're pretty much ready to rock and roll.
What if I don't want to mess with that techie stuff?
You don't have to. Customer service is what we specialize in. Where these DIY hosting companies fall sort is on-going support, and this is where we have been able to help our clients the most.
Besides residing on a premium hosting server, we are able to take an active roll in making sure our clients' website and hosting specs remain up-to-date on a monthly basis.
Running daily and weekly backups of our clients' websites and databases is also a service we believe every website owner should enlist, because you'll never forget that person who came to you when their website was taken down by hackers.  This service ensures we always have a current backup should hackers or server changes affect your website. For added protection, we also make sure the most recent and effective security measures are in place and working properly.
Most importantly we provide 24/7 customer support so our clients don't have to deal with spotty customer support techs at shared hosting companies. If there's a question or problem about a client's website or hosting plan, they just call, text, or email and we are on it. We know their individual site and server so we can quickly and efficiently resolve any issues that may arise.
Have anything to add to this post? Tell us in the comments.