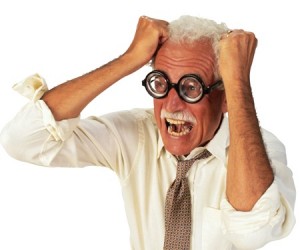 So many businesses want to develop special collateral (such as brochures, pamphlets, etc.) for an event, promotion, or whatnot on a deadline. There's nothing wrong with deadlines, we live on deadlines, but when it comes to collateral, there are so many things that can not be controlled and therefore must be taken into consideration when developing the deadline…
Like last minute revisions, copy changes that the client doesn't notice until they see the digital proof, maybe a co-worker's two cents or perhaps this is the first time management is seeing it and they want to re-work a bunch of things before it goes to print,  then another digital proof, then the physical proof that usually prompts more changes and finally the printer can only print, collate, fold, staple, etc. as fast as humanly possible… not to mention both the designer and printer have multiple deadlines other than this one.
Unfortunately, sometimes the client is in such a rush, they don't even get to see the physical proof and they become dissatisfied with the finished product because there are some things you just can't "see" until you see it.
Possibly it's the do-it-yourself programs on many of our computers or pre-designed templates (ahhh the T word!) are to blame for warping many people's expectations around the cost and time-line of collateral. GOOD collateral is an investment… it takes time to be awesome  in the eyes of everyone who has a stake in the project and if you skimp on printing, well what's the point of the design anyway!