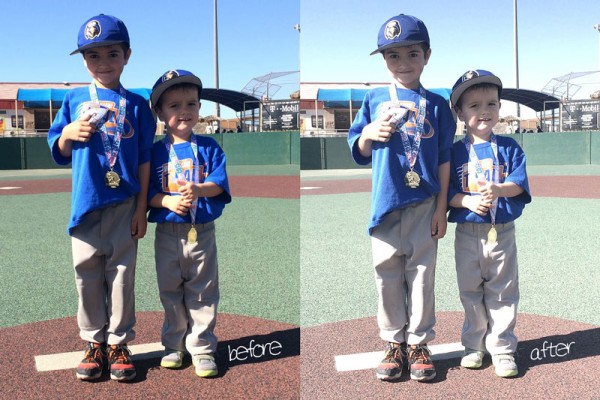 Should I use my own photos?
There's no doubt personal photos are a great option if possible. The Web has become more and more visual so having images that capture your visitors' attention is important.
Although stock photos can be easily found throughout the Web, they aren't always as attractive as they seem. Stock photos can be seen on various websites, but use caution when choosing one for your site.
Think of it like this; when using your own photo (taken by you or a hired photographer) it will always be your own vision displayed versus someone else's.
In most cases, the image being displayed on the page is going to attract the audience's eye first. You want your visitors to feel a connection when visiting your site, and using your own images will GREATLY help.
We've all heard the saying, "a picture is worth a thousand words," so why would you want those words to come from someone else?
Make images "pop" with photo filters.
If you are unfamiliar with the term "filter," it is simply a design tool used to alter an image's appearance. There are numerous filters on the Web, easy to use right at your fingertips. Here are a few websites you can try for free;
Fotor is being utilized with a vintage filter tool on the before and after photo being displayed. With these tools you are able to manipulate the image with contrast, color tints, crop, sharpening, adding frames, and MUCH more. These are great for the average Internet user who doesn't quite understand those complex Photoshop applications that Adobe offers.
However, if you are experienced in Adobe software, you can also create your own custom filters with your favorite colors, lines, shapes, gradients, etc. that you can use again and again.
Optimizing your photos for the Web.
Many website owners tend to overlook this aspect when adding new images to their website. You need to be familiar with your image sizes.
For instance, if you have a page with images displayed that exceed 2mb (megabytes) they will not load as fast and may interrupt bandwidth speed. A typical Web image being displayed should not exceed 400kb-600kb (kilobytes). The Web offers helpful sites such as tinypng and jpegmini to help reduce the size without disrupting the image resolution. (Notice in the image below that although both images look the same, the files sizes actually vary widely.)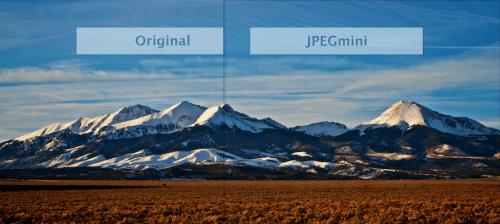 Now that we've covered three main ways to make your images more effective, go on and give them a try and let us know your favorite tools!
Have anything to add to this post? Tell us in the comments.