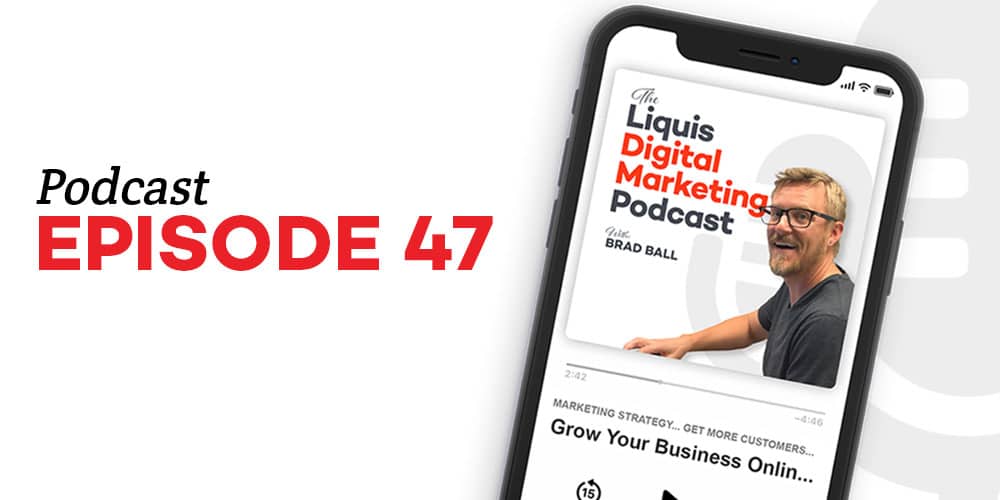 Show Notes
I know you're likely familiar with blogging or at least the concept of blogging. In past years, it's been deemed necessary for business owners to utilize blogs to create more and more content.
Content is King, right?
But with all of the rapid changes in social media and search engines… Is blogging really that important in today's online environment?
Well sit tight, because in this episode I'm going to explain whether your business should keep that blog going in 2022.
Discussion Topics:
Should your business still be blogging in 2022?
The top benefits of blogging in 2022.
New approaches and considerations for blogging in 2022 and beyond.
Leveraging today's online tools.
Resources:
AI Blog writing: https://www.jasper.ai
Turn your videos into blogs with: https://www.descript.com
Transcription
[00:00:00] If you're listening to this, I know you're familiar with blogging, at least the concept of blogging and how in the past years it's been shoved down your throat that you need to create more blog content. Content is king, right. But with all of the rapid changes in social media and in the search engines, how important and effective is blogging really in today's online investor.
[00:00:25] Well sit tight because in this episode, I'm going to discuss if your business should still be blogging in 2022,
[00:00:37] welcome to the Liquis Digital Marketing Podcast where each week we'll be breaking down complex marketing topics into bite sized steps. You can take now to grow a profitable. For your business, we'll discuss organic reach, offer optimization, paid advertising, email marketing, content creation, promotion techniques, and so much more.
[00:00:56] I'm your host, Brad Ball, founder of liquid digital marketing agency. Hundreds of clients of every shape and size reach their business goals since 2008. Thanks for joining us today and be sure to subscribe because you won't want to miss a beat. Now let's grow.
[00:01:15] Hello and welcome back to another episode of the Liquis Digital Marketing Podcast. I am so glad you are here today because we are talking about if your business should be still blogging in 2022. Right. Blogging has been around for years. It's a great way to connect with your audience. It's a great way to rank in the search engines and it has been for years, but is it still, are people still blogging?
[00:01:43] And does it make sense for your business? Well, let's take a look at a few different things and let's just see about that. According to Google trends, the term blogging is just as popular today as it was five years ago. So people are still interested in blogs and blogging. So it is still a thing. It hasn't died, but the way you approach it now is going to be different than maybe how you would approach it five years ago.
[00:02:12] So the question still is, should you be blogging in your business in 2022? Well, the quick and easy answer is yes, but you will probably want to be doing it differently than you would five years ago. First let's just cover. What are the top benefits of blogging in today's online environment in 2022 and beyond is content still king?
[00:02:37] Absolutely. It is. So you creating valuable content online creates connection with your audience. It educates your audience. It allows for Google to index this content and show it to relevant potential customers. So blogging. Yes. 100% is still very valuable to your business and yes, content is still king.
[00:03:07] And for the foreseeable future, like I said before, blogging is still one of the top of ways to rank into the search engines. Right? So having a blog gives you the ability to create new content on an ongoing basis in target. Keyword phrases that people will be searching and allowing you to show up and provide value to them.
[00:03:32] So super important, like it always has. It's going to help a blog is going to help build a connection with your audience. It's going to allow you to have more on your website than just an about page and your service pages and you know, the general content that they would see. It's going to allow you to expand.
[00:03:53] It's going to allow you to. Inject your brand's voice and your personality into your online presence. That's going to help educate and connect with your audience and the benefit to you. As, as you create blog posts, it gives you content to repurpose. So now you can take this blog post and turn it into a video.
[00:04:17] Or, and we'll talk about this later, take your videos and turn it into a blog post. You can also take these blog posts and turn them into lead magnets or expand upon them and turn them into lead magnets. You can take out chunks and turn them into tweets and turn them into social media, content and graphics.
[00:04:37] And. Infographics. And so there's so many different things you can do with these, another popular way, or a great thing you could do with these is to take these posts and take the little snippets out of them and create short, vertical videos like 22nd videos of this information and turn those into TikToks and reels, and really get a ton of exposure, which would be a great thing to do.
[00:05:01] So creating a blog post just gives you content to work with and repurpose. If you're blogging in today's environment, it is going to look different than. Five years ago because people consume information differently. There's different medias and platforms and different types of content and things have evolved.
[00:05:23] Searches have evolved, things have evolved. So yes, it is different and you're going to want to definitely do things differently. So let's take a look at what some of those things are in 2022 and beyond what are some new approaches and considerations you should take for blogging for your business? Well, one user experience.
[00:05:42] Connection and provide value. So this is not new, but I bring it up because it's probably still one of the most important things. If you're going to blog blog for the people blog for the potential customer blog to add value, don't blog to rank another post in the search engines. That should be a result of good blogs.
[00:06:04] Let's talk about a blog content, right? So when a lot of times people think blog, they think like a personal blog, like this is how I feel about this. Well, it doesn't have to be that way. A blog can just be informational. It can be educational, you know, it can be, you know what you feel. It could be a story.
[00:06:19] It can be all of those things, but it doesn't have to be your opinion. You know, personal blogs are a lot of times yes. Your opinion on things, but it doesn't happen. Okay video. So incorporating video is going to be one of the top things to do in your blogs moving forward. So how can you incorporate video first?
[00:06:40] And what you can do is if you create a blog post, then go create a YouTube video for that blog post posted up on YouTube, and then take that YouTube video and embed that YouTube video into your blog post, because this is going to help with your search engine optimization. It's going to help you rank better.
[00:06:59] By helping you get in that blog post into that video tab on the Google searches, that's a great way to do it. And also it gives the viewer an option to consume your content through video, which obviously by now we all know that video is one of the most utilized and consumed type of media. So. It's a great way to incorporate your content into your blog post, by adding a video and maybe your video, isn't just a regurgitation of the blog post, but maybe it's some part of it or maybe it's a value add or, or something.
[00:07:33] Right. So adding video is just going to enhance your user's experience and enhance your search engine optimization. So add video to your blog posts, and we're going to talk about some tools later on here about how you can. You know, take videos and easily make them into blog posts. So anyway, we'll get to that.
[00:07:51] The days of publishing daily are dead. So it used to be, you just wanted to publish as frequently as, as you could, because people had RSS feeds and they constantly consumed and had their, your blog posts in front of them. That isn't necessarily the case these days. It used to be along with those frequent daily posts, that short posts were good because you know, now you're in front of somebody and you are giving them short little snippets and bits of content to continue.
[00:08:24] That is dead as well. So what you want to do is instead of creating frequent short content, create long complete content. So content that's over like 2000 words and the reason for this and that could be, let's say you post once a month or, or maybe once a week or whatever extended out. It doesn't matter actually, how often you write.
[00:08:49] What matters more is that the content that you post is more thorough? I guess it's more engaging. It's more in depth on that topic. If you're going to write a post on a topic, I would recommend doing a little keyword research and go out there and just Googled some of the keywords that you are going to use as your title and see what other posts are coming up.
[00:09:12] See what's ranking at. Basically what you need to do as far as search engines go is you just need to outperform them. And a lot of times that just means having better content, having more content, having more in-depth content. So covering that topic better than they did. That's going to help you get above them or rank with them in the search engines.
[00:09:33] And it's going to give your viewer more content to consume. So save your shorter content for TechTalk and reels and social media, because that's where people are consuming this and create your long content in your blog. Take that long content and then take the snippets out. Right. As we just talked about, then use these blogs and target long tailed relevant keywords in your niche.
[00:10:00] So. Long tail keywords are basically, let's say, you know, video cameras used by the top bloggers. Okay. Now that's a long key word phrase. It's longer, right? It's not just like two or three words. It's actually a more like a sentence it's long tailed. That's what they call it. And relevant just means that it's related to your industry or your niche of what your.
[00:10:25] The next thing is to narrow down your topics. Don't talk and blog about everything, make your blog very specific and granular, like pick one or two or three, maybe four max of things that you are going to talk about and stick to that. And just always those things. So make it very specific. And if you're going to blog in 2022 for your business, It's almost a complete waste of time to do this on those third party blogging sites like blogger and tumbler blogging needs to happen on your website.
[00:11:02] There's no reason unless you're just doing it as a hobby and you don't care about anything else. It's just that you just want to write and share your experience with your friends and family and whoever else might run across this blog. That's. I'm not saying don't do that, but if you're a business looking to leverage the power of a blog, it needs to be on your website case in point don't ask any more questions about it, because that is 100% what you need to do.
[00:11:29] Okay. Let's move on. So let's talk about some of the tools that are available in the world today that we didn't have three years ago that really make blogging so much easier. Than it used to be. I mean, blogging used to give me anxiety because for one I'm not a writer and yeah, I have the knowledge, but to take the knowledge out and put it into a blog post that people want to consume is daunting.
[00:11:56] It's hard. I know. And it's every week we had to come up with a new blog post, what are we going to write about? Yeah. It's a lot. I get it. Everybody gets it. And that's why it's like, ah, I got a blog. Okay. Well, yes. With tools today, we have this artificial intelligence that will actually, you can put in some topics, it'll write it for you.
[00:12:18] Like literally it's not bad. It's doing a good job. And the more you do it, the more it learns and the better. So let's say you go use one of these tools. So one of the tools that I'm going to reference is Jasper that's from my research and my experience right now, that's one of the top ones out there for creating blog content.
[00:12:37] Right? So you're going to feed it some information and it's going to start spitting back out blog content. And then you can correct it. It's going to learn from your corrections and it's going to get better and it's going to get better and you can take that and copy and paste it. Now you have your blog posts.
[00:12:52] Let's say you'd even did it 75% or 80%. And then you just had to go in and maybe add to tweak and adjust. You've just saved yourself so much time. It's ridiculous. And these are very affordable tools out there. So check it out, Jasper, oh, leave a link in the show notes, but it's artificial intelligence and they've really come a long way with the technology, but there's a new technology that they had to come out with and it's amazing.
[00:13:19] And it's, it's almost scary to be honest. It's revolutionizing artificial intelligence and you can get a lot done with it. And it does so much more actually. And this isn't an ad by the way, this is just me personally talking about it. And not only are do, can you do blog posts, but it'll write ads for you.
[00:13:38] It'll write email newsletter copy for you. I mean, it's a great, great tool. So check it out, you know, it's at least worth checking out. Okay. So earlier I was talking about videos, Andrew blogs. So. You know, one thing we talked about is like, okay, let's create a blog and then that's great a video for that blog.
[00:13:53] Well, what if you have the video first? Right? So let's say you already have some videos on YouTube. Or at anyone or you too, this is how you'd have some videos. You can use a tool called de script. So this is another intelligence tool that you can upload this video, and it's going to transcribe it very, very accurately.
[00:14:11] You can even adjust a transcription and it'll make the change in the video. So if you say some words in the video that you don't want in there, you can remove them in the transcript and it'll remove them in the video. Or let's say you forgot, or you said a word wrong, you can replace it or add words to it.
[00:14:27] And it would knows how to put you in your voice and add in the words that you didn't even speak in the video. That's crazy too. So this tool is called de script and here's how I would use it. Here's how I do use it. I should say, basically take your video on YouTube. Right. You're going to upload it into D script.
[00:14:49] Do you script is going to run pretty quickly and transcribed the video, copy and paste that transcription into a new blog. Then once that is done, and you're going to go back to that YouTube video, copy the embed code and embed that video in your blog post. And now you have this complete blog post with the content and the video publish that thing.
[00:15:13] And now. You've just created new content without having to write anything out, super fast, super easy. And you have a video embedded in there. So now that's going to help you get ranked into that video tab in Google searches, which is going to give you the more exposure. So it's a great tool to use, and it, it saves you so much.
[00:15:33] Let's say for this next one, let's say you're not one with artificial intelligence. Let's say you don't want a tool to be doing this for you. Well, guess what? You can get a human touch by just going to Upwork or Fiverr and hiring somebody to do it. Now I will say you might have to do a little research.
[00:15:51] You might have to find some, you might have some trial and error. You're going to get what you pay for however. When you find the person that does a great job, and there's tons of great people on Upwork and Fiverr that will write blog posts for you, and that are copywriters and you just give them a topic and they will return you a very good blog post, and they'll even post it for you.
[00:16:13] So if you want a human touch, check that out. So there you go. Should you be blogging in 2022? The answer is yes. And I would definitely make time for it. And especially with the tools. It makes it so much easier than it used to be, and it doesn't have to be the nightmare. I mean, you can even hire VA's to do this stuff for you.
[00:16:32] There's so many people and help out there and tools to get this stuff done. That there's almost no reason not to. So there you have it. That's my take on your blogging for your business in 2022. I hope you found this valuable. If you did, please, like share, subscribe, leave us a review. It helps everybody else that.
[00:16:52] Like this information to know that it's good. And give us a little bit of boost. All right. I appreciate you guys until next time. Thanks for listening in today. I hope you enjoyed the show and Hey, if you did, please take a second to leave a review and share this episode with someone who you think might also benefit from it.
[00:17:11] I appreciate you so much. And as always, we're here to help. If you have any questions about this. Or want to talk strategy with us about your own project? Just shoot us an email to info at liquids, digital.com and we'll catch you in the next episode.