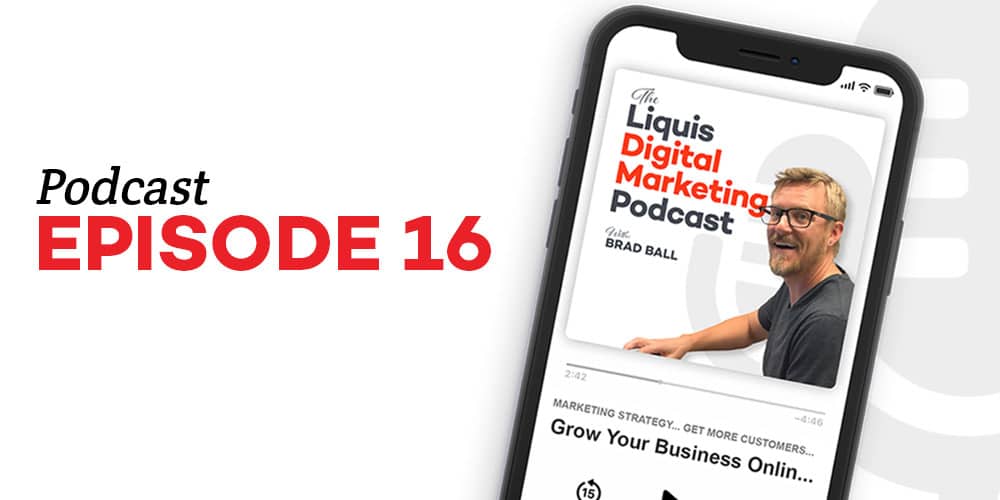 Show Notes
Your brand isn't your logo, your color scheme, or fonts. According to Jeff Bezos, "Your brand is what people say about you when you're not in the room."
Simply put, branding is not just what is seen, it's what is felt. It's a lasting impression. But how do you go about creating or improving such things tactically?
In this episode Brad talks with Andy, partner and marketing logician at Liquis Digital, about what it really means to brand from the inside out and how you can develop your own brand in this way to stay relevant for the long haul.
Discussion Topics:
Brand guidelines – Not just colors and fonts, but values and purpose!
Know what you're the BEST at and curate that to the needs of your ideal customer.
Consider the customer over everything. Your brand needs to appeal to THEM.
Don't be vanilla… be remarkable.
Consistency of voice and tone, plus how you show up and how often.
Consistency internally AND externally.
User experience of the brand – Be ready to uphold high brand standards with systems that are in place and WORKING!
Key Takeaway:
Most people mistake branding for showcasing their business the way they want to be seen. But they miss the mark if it's all just for 'show.'
Branding from the inside out is about having solid foundation of values and purpose that penetrate through to the customer experience.
Branding is less about you, and more about the customer you want to attract.
Resources:
Keeping next steps and company momentum in mind with your company Flywheel:
https://www.amazon.com/dp/0062933795/ref=cm_sw_em_r_mt_dp_5255C1YXM27RTVYED6QT